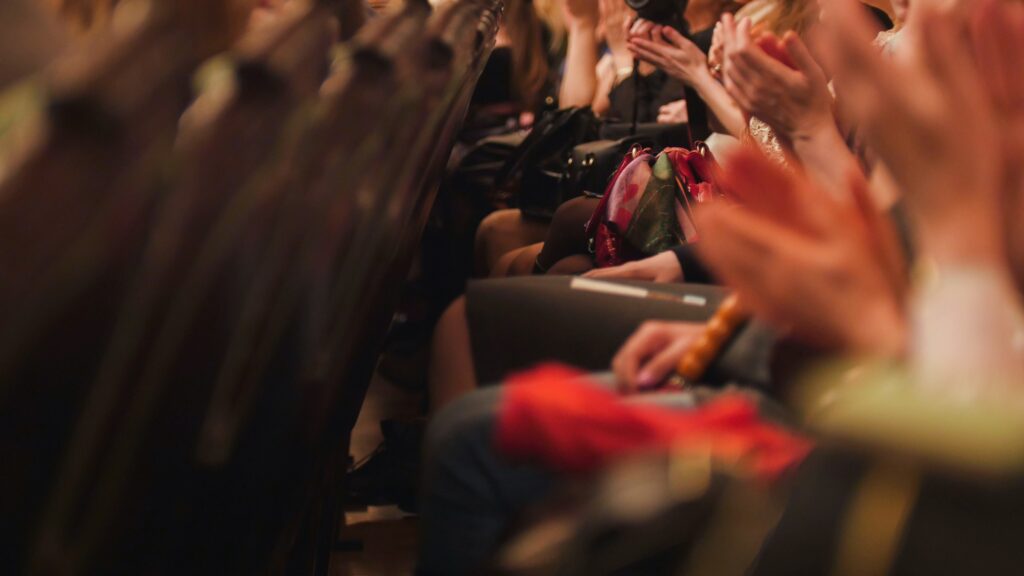 Those who have readily apparent skills should feel encouraged to share their knowledge whenever they are able to do so. This is how we grow as a society and expand our culture while giving those with a passing interest in certain topics the opportunity to learn a bit more. Travis Preston, an accomplished stage director, teacher, and Dean for a major theatre training program, has been generous with his know-how. He has directed dozens of well-received works and taken his skills to Yale, Harvard, New York University and beyond. For those looking to learn more about Travis Preston, the works he has directed, and institutions of higher learning that he has assisted, you have come to the right place. This knowledge will help paint a more complete picture of the realm of theatre while showing what the qualities of a skilled stage director and educator should look like.
About Travis Preston
Travis Preston received his bachelor's degree in Psychology and Theater from Indiana University and his Master's in Directing from Yale University. Preston became the Artistic Director of the CalArts Center for New Performance in 2005, and later was appointed the Dean of the CalArts School of Theatre in 2010.
California Institute of the Arts (CalArts) has played a significant role in Travis Preston's career development over the years. It is at this private art school in the suburbs of Santa Clarita where Preston directed some of his most recognized and awarded productions, as well as where he became known for his impeccable staging of contemporary and classical operas and plays. This includes Fantômas: Revenge of the Image, which earned a world premiere at the Wuzhen Theatre Festival in China; Prometheus Bound, at the Getty Villa which received a world-premiere translation by Joel Agee; The Master Builder at the Almeida Theatre in London, which he directed alongside the talents of Gemma Arterton and Stephen Dillane, as well as a myriad of other award-winning plays. Accolades are a gratifying, tangible proof of one's accomplishments over their career, but Travis Preston is equally proud of the fact that he has been able to work directly with students – who are the future of theatre. These budding actors, actresses, and directors will carry the field once Travis Preston has exited stage left, so to speak. To Travis, being in the position to work with and inspire the next generation of the theatre community is unequivocally the most invigorating part of his career. Part of the beauty of theatre's continued evolution is that one can often learn from artists who are only just beginning their careers.
CalArts is not the only institution of higher learning that Travis Preston has had a positive impact on, though. In fact, he has contributed to programs both at home and abroad. In the latter category, we have examples such as Hong Kong Academy for the Performing Arts and The National Theater School of Denmark. Travis Preston has also directed works in Germany, France, Denmark, China, Poland, Norway, and England over the course of his career. As a result of these works, he has accumulated many international accolades. For example, Travis Preston received the Chevalier of the Order of Arts and was knighted in France for his contributions to the theatre community. The French minister of culture would also recognize him for "contributions to the arts in France and throughout the world," which was in response to his extensive directorial achievements. A little bit closer to home, Preston has been a part of the production units and faculty at Columbia School of the Arts and Indiana University. Throughout his storied career, Travis Preston has remained humble and continues to be a perpetual student of the arts. After all, the space will always have more to learn and more individuals to learn from.
Those who have worked with Travis Preston of CalArts maintain that he is a theatre professional who intimately understands the various moving parts that make the space dynamic, engaging, entertaining, and true to form. His approach to theatre is highly regarded by his contemporaries, who speak to his vast knowledge of the industry and innovative approach to theatrical works. As an educator and administrator, his students note that Travis was passionate about ensuring that they are adequately prepared to perform and grow as artists while they continue to experience the world of theatre. His patience, empathic approach, and willingness to educate are frequently pointed out as unique strengths that he continuously exhibits while guiding new and seasoned talent alike toward success within the field.
Travis Preston's Skills and Areas of Expertise
Travis Preston upholds that the skills he has accumulated throughout his education and experience in theatre administration have played a large role in his success as a director and teacher. Below are a few of Travis Preston's most notable skills.
Theatre
Performance Arts
Directing
Acting
Teaching
Creative Writing
Creative Direction
Event Planning
Research
Film
Editing
Nonprofit Work
Community Outreach
Program Development
Grant Writing
Public Speaking
Arts Administration
What to Expect from TravisPreston.net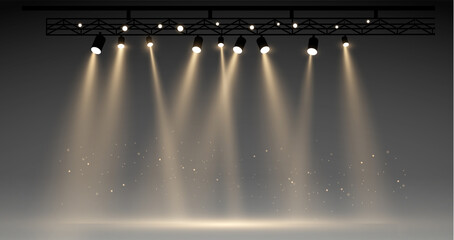 TravisPreston.net is a platform for resources related to the theatre industry and the arts as a whole. Mr. Preston mentions that the ever changing and growing theatre landscape benefits from accessible resources that spread knowledge and inspire talent to continue toward reaching their creative goals. This is why he has contributed so much to conversations that are valuable to both the current and next generations of theatrical talent.
Future posts to TravisPreston.net will address a collection of topics including, but not limited to:
Theatre Resources
Theatre resources that explore vital topics within the space are key for helping both new and experienced members of the community contextualize their efforts and achieve their individual goals. For this reason, TravisPreston.net will serve as a platform for interested readers who are looking to gain important insights and learn more about the many moving parts within the industry. Readers can expect future posts to cover tips for directors, the role of technology in theatre advancement, and much more.
Performing Arts Education
As an educator with decades of experience teaching theatre talent in a variety of roles, Mr. Preston acknowledges the importance of performing arts education and the impact it has on the lives of individuals within the theatre community. One of this site's goals is to further explore performing arts education through the lens of a director, teacher, and student. If you have ever wondered about some of the key factors involved in teaching, motivating, and inspiring new talent to find their place within the ever-evolving theatre industry, TravisPreston.net is the perfect place for you.
Professional Insights
Those who decide to build a career in theatre can benefit greatly from professional development resources that are tailored to the field. Whether you are interested in working as an actor, set designer, stagehand, director, or any of the various other roles that have a part in the experience, content exploring best practices, key processes, a dditional learning opportunities, etc. can help to build the foundation of a lasting career. Future professional insights will draw from Mr. Preston's experience to empower existing and prospective theatre professionals to hone their skills and build their acumen for continued success.
Travis Preston's Career Highlights
Travis Preston's career highlights can serve as motivation and inspiration for others within the theatre community while also providing them with insights into how he directed some of his most acclaimed works. With this in mind, this site will provide high-level looks into some of Mr. Preston's favorite plays and experiences as well as the work that went into making these endeavors possible.
CalArts News
Staying tuned into news and recent developments at the CalArts Center of New Performance will help with learning about upcoming shows, the talented cast and crews that make such shows possible, and more. For this reason, Travis Preston will leverage his role as artistic director of the CalArts Center of New Performance to share updates linked to the school, explain news regarding the theatre industry as a whole, and shed light on some of the most incredible works in progress.
More from Travis Preston
To Travis Preston, one of the facets of theatre that he is most grateful for is the rich sense of community, which runs deep within the theatre world. Everyone is continuously striving to perform to the best of their ability, but they do not wish to do so at the expense of others' success. For this reason, members are quite willing to provide support and share what they have learned about the space. Travis Preston is happy to be part of a community that exhibits such kinship and recognizes that, now more than ever, the resiliency and dedication of individuals within the theatre industry is in full effect. He knows that his position allows him the opportunity to act as a resource for those in need of information or guidance while traversing the scene, and he hopes that this site will serve to sufficiently fill that need. Future posts from Travis Preston of CalArts will address topics such as updates from CalArts Center of New Performance, tips for first time stage directors, and his experience directing some of his most critically acclaimed works.
Want to learn more about theatre, professional development insights, and more from the director of CalArts Center of New Performance, Travis Preston? Tune in frequently for content inspired by Mr. Preston's insights.